Ebba Balestra di Mottola, née Heuman, was born in southern Sweden in 1979. At the age of 19, she moved to Florence to study art. She attended Charles H Cecil studios, a classical art school specialized in working from life and portraiture. The students are taught the traditional techniques of drawing and oil painting as practiced by the old masters, using the sight-size technique.
After having finished the studies she graduated with a BA in history of art in Sweden. She then continued painting and travelling for work and inspiration. Having lived and worked in many countries throughout Europe, she speaks fluent Swedish, English, German, Italian and French.
Portraiture has always fascinated her and for several years she worked continuously on portrait commissions. Lately, although portraits remain an important part of her work, focus has shifted somewhat towards other types of not commissioned works, landscapes, interiors and less classical portraits.
Her paintings are often inspired by a memory or a dream. The paintings are based on live observations and memory. She also uses photographs taken by herself or a close acquaintance as a reference for the paintings, and sometimes images taken from films or other media.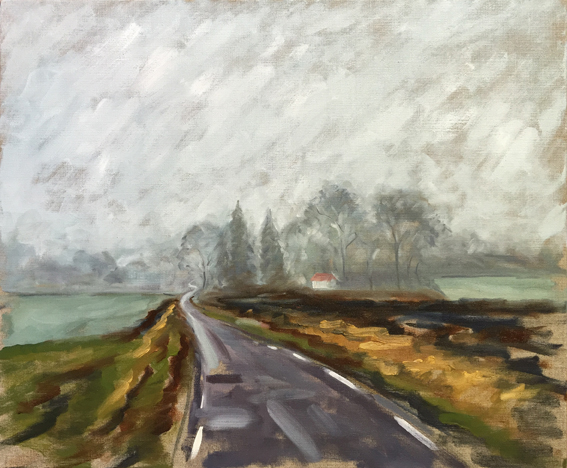 2017   Le rire dans le monde, Galerie L'Entrepot, Monaco
2015   Solo Exhibition, Galleri Holm, Malmö, Sweden
2015   Solo Exhibition, CREM, Monaco
2012   Vårsalongen, Liljevalchs, Stockholm, Sweden
2011   Hågkomster, Galleri Riddaren, Stockholm, Sweden
2010   Salong 2010, Helsingborgs Konstförening, Dunkers Kulturhus, Helsingborg, Sweden
2010   Kullasalongen, Krapperups konsthall, Krapperup, Sweden
2009   Contemporary Florentine Realism, Cami Arte, Florence, Italy
2006   Still Classical, Rome/New York


2019 Odd Nerdrum Masterclass, Tiac Academy of Fine Arts, Florence
2003-2006 Bachelor of Arts, University of Stockholm and University of Lund
2000-2003 Charles H Cecil Studios, Florence